2019 Alumnae Panel
Leveraging an Economics major for the career YOU want! Learn from, and be inspired by, the journeys of NU alumnae
Friday, April 19 | Noon-1:30 pm | KGH 1410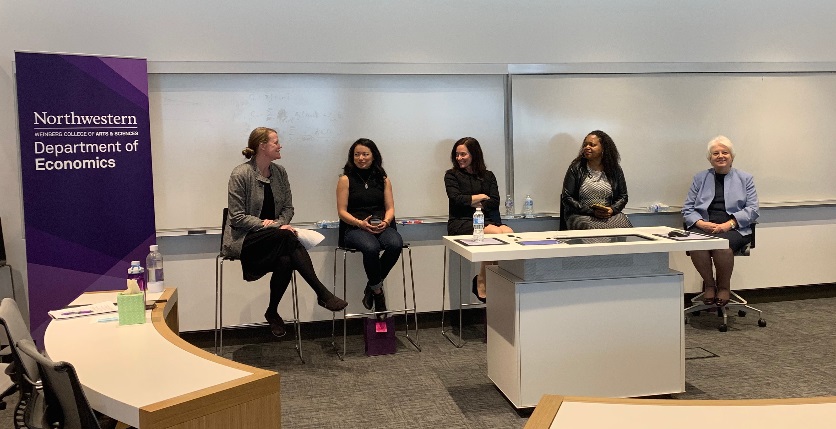 Associate Professor Lori Beaman '99 moderated a spirited discussion with panelists Susan Bies PhD '72, Sonya Brown '94, Amelia Chen '10, and Michelle Story-Stewart '92 on Friday, April 19 at the Kellogg Global Hub.
The event, sponsored by the Department of Economics and the Waldron Student-Alumni Connections Program, aimed to challenge undergraduate students to think about the different paths an economics degree can lead to and how to use challenges and failures to build resilience. The panelists shared advice on the importance of:
sticking through something even when it is not easy
learning how to mitigate risk and not be led by fear
networking and having meaningful conversations with others
learning how to deal with different personalities
not taking yourself out of the running (i.e. when applying for a job), especially for women
being aware of unconscious bias
being deliberate, intentional, and accountable
The panelists also gave specific advice to current students including:
not spreading yourself too thin
taking advantage of all Chicago has to offer
the importance of engaging with your professors during office hours
learning how to objectively receive feedback
Panelists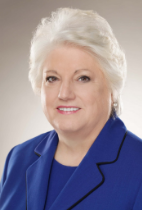 Susan Bies PhD '72
Susan received a B.S. degree from Buffalo State College and an M.A. and a Ph.D., both in economics, from Northwestern University. Susan was a member of the board of governors of the Federal Reserve System. She has been active in leadership positions for various organizations, including the Emerging Issues Task Force of the Financial Accounting Standards Board, the Committee on Corporate Reporting of the Financial Executives Institute, the End Users of Derivatives Association, the American Bankers Association and the Bank Administration Institute. In addition, Susan has served with many professional, academic, civic, and charitable organizations.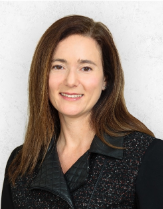 Sonya Brown '94 | Norwest Venture Partners
Sonya holds a B.S. degree from Northwestern University and an MBA from Harvard Business School. As a General Partner, Sonya brings two decades of investment experience to Norwest investing across a wide range of sectors including education, business services, consumer and internet. Sonya's most recent investments include Jolyn, Kendra Scott, Madison Reed, and PCA Ski.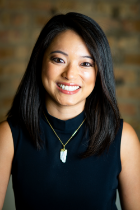 Amelia Chen '10 | Public Good
Amelia holds a B.S. degree from Northwestern University. Amelia is the Director of Media Partnerships at Public Good, a social impact startup based in Chicago and the leader in making the news actionable through AI. In a previous life, she worked in wealth management at JP Morgan and traded options for Belvedere Trading but found her passion in helping people through entrepreneurial pursuits- having founded a concierge company and launched a pitch coaching bootcamp. She is currently pursuing her part-time MBA at Kellogg.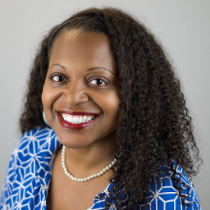 Michelle Story-Stewart '92 | Walker-Miller Energy Services
Michelle holds a B.S. degree from Northwestern University and a Master's degree in economics and a Ph.D. in Public Policy Analysis/Urban Planning from the University of Illinois at Chicago. Michelle served as the Chief Financial Officer (CFO) of for-profit and quasi-governmental agencies.  She also served as Senior Program Officer for the Local Initiatives Support Corporation (LISC) in both Cincinnati and Detroit. Dr. Story-Stewart has nearly 25 years of professional experience in strategy, financial management, and project financing.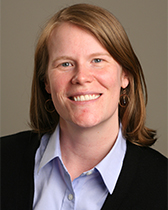 Lori Beaman '99 | Associate Professor (Moderator)
Lori Beaman is a development economist whose research interests are centered on three themes: the role of social networks in the labor market, agricultural technology adoption and women's mobility. She is a recipient of a National Science Foundation Early Career Development grant, and an affiliate of the National Bureau of Economic Research and the Abdul Latif Jameel Poverty Action Lab. She currently serves as an associate editor of the Journal of Development Economics.