Careers in Economics
A student of economics will have a good understanding of how markets function. This knowledge is useful for a variety of entry-level jobs in government, industry, or finance. Many large corporations and labor unions employ economists to prepare forecasts and to examine developments in national or local markets that may affect future costs and profits. A rapidly growing area of employment for majors, especially those who have strong analytical skills in mathematics and statistics, is management consulting. Another is banking, both commercial banking and investment banking. Governments at all levels, including international organizations such as the United Nations, are also significant employers of economics majors for positions involving analyses of revenues and expenditures, cost-benefit studies of programs in education, health, and transportation, etc.
Higher-level positions in industry or government usually require at least a master's degree. A doctorate is generally required for academic employment and for the top echelons in business or government. The study of economics also provides a good preparation for a professional degree in business or law. However, majoring in economics is by no means a prerequisite for admission to either business school or law school.
A Career IN ECONOMICS...it's much more than you think!
This brief educational video, developed by
 

The American Economic Association, will be of interest to students who are evaluating career options in economics or may have wondered what types of professionals utilize economics in various fields. 
Career Projections
A survey of the graduating economics majors in the class of 2020 by Northwestern Career Advancement found that:
85% reported being employed full time by 6 months after graduation
12% were enrolled in graduate school
1% were completing some other activity including self-employment, part-time work, additional courses or military service
1% were still seeking employment.
A survey of the class of 2020 found that for those employed full-time:
46% were in finance, banking or business services
30% were in consulting
6% were in technology
4% were in communications, marketing & media
3% were in non-profit/government work
3% were in healthcare & pharmaceutical
2% were in education & teaching
2% were in research, science or engineering
Alumnae Interviews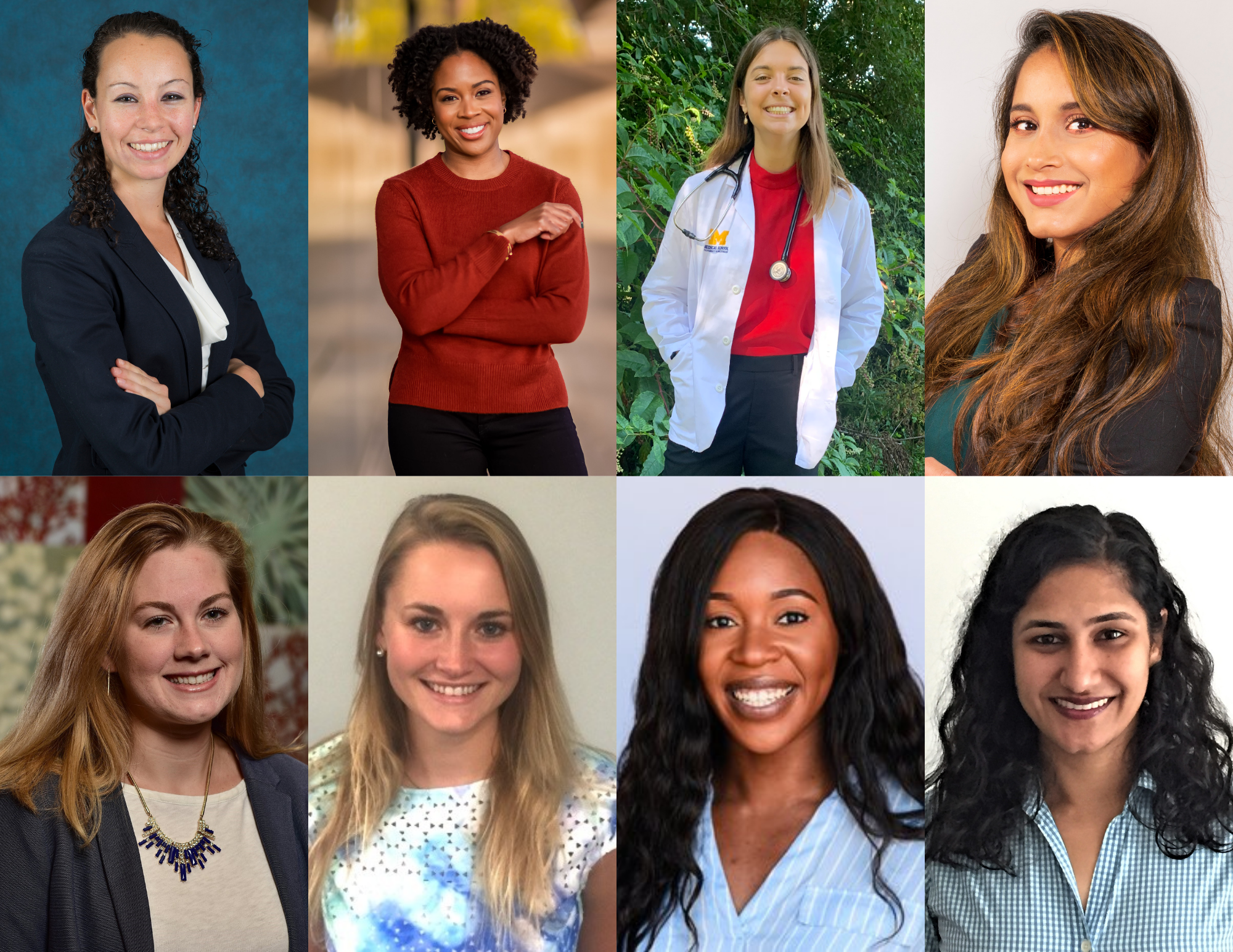 Top: Christine Mulhern '13, Gabrielle Alves '13,  Emily Vogt '18,  Sree Kathiravan '13
Bottom: Jill Grewe '12, Lisa Grewe '15, Tricia Luko '15, Tulsi Patel '11
Research indicates that exposing successful economics alumnae to undergraduate women significantly increases the likelihood of those women persisting in the major. To highlight the array of career paths available to our undergraduate students, we invited alumnae from different areas, including research, product management, digital marketing, and more, to share their unique experiences. Each of the alumnae participated in a virtual interview, moderated by a founding member of our new Womxn in Economics club. Check out the highlight videos below! 
Gabrielle Alves '13
Katie Daehler '21 and ECON alumna Gabrielle Alves '13 talk about how to gain confidence in a gender-skewed field and the importance of using failure as a motivator. 
Jill Grewe '12
Kalina Pierga '23 and ECON alumna Jill Grewe '12 examined the future of economics as well as the importance of reaching out to your network and finding mentorship.
Lisa Grewe '15
Rowan Lapi '23 and ECON alumna Lisa Grewe '15 discussed the importance of leaning in and using one's voice as well as the importance of sticking with something you are passionate about.
Sree Kathiravan '13
Shloka Shetty '21 and ECON alumna Sree Kathiravan '13 discussed useful strategies to thrive in a gender-skewed workplace as well as being curious about your passions and being open to exploring different opportunities.
Tricia Luko '15
Kalina Pierga '23 interviews ECON alumna Tricia Luko '15 on her career, not being afraid to try different career paths, and maximizing your Northwestern connections.
Christine Mulhern '13
Katie Daehler '21 and ECON alumna Christine Mulhern '13 discussed the wide range and variety of opportunities there are with an ECON degree as well as the usefulness of the skills learned in an ECON degree.
Tulsi Patel '11
Kalina Pierga '23 and ECON alumna Tulsi Patel '11 discussed ECON courses, imposter syndrome, learning that it is okay to not know all the answers, and being a lifelong learner.
Emily Vogt '18
Katie Daehler '21 and ECON alumna Emily Vogt '18 examined how the field of economics has much to gain from women and underrepresented groups as well as the need to normalize failure.
Back to top