Alumni Event: Emily Engel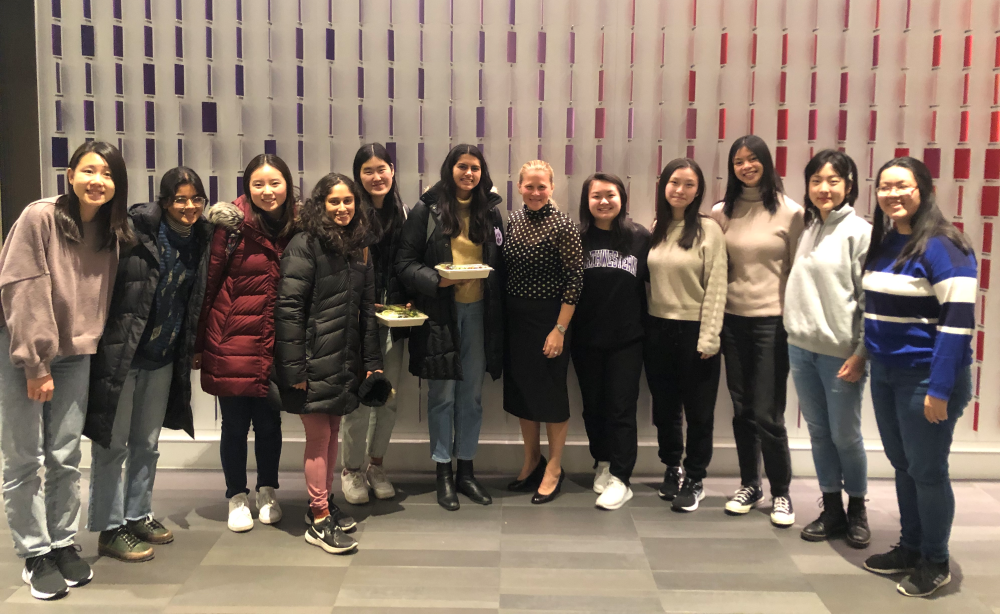 January 12, 2023
Emily Engel '04 graduated from Northwestern with majors in Economics, Mathematics, and Mathematical Methods in the Social Sciences. After graduating, she went on to work at the Chicago Federal Reserve, where she has been ever since. She came to Northwestern to speak with Womxn in Economics about her experiences, career trajectory, and current work.
Emily explored multiple career paths before landing at the Fed. Throughout her time at NU, she experimented with pre-med coursework, an internship at a law firm, and an internship with Goldman Sachs, each time realizing that they weren't a good fit for her interests. As she worked on her senior honors thesis, she received advice from Prof. Mark Witte to consider the Federal Reserve. She took an entry-level research position there after graduation, and hasn't looked back since! Emily's advice to students is to explore their interests and not to get discouraged when something doesn't work out; The journey itself is valuable.
Emily has worked on a wide variety of projects during her time at the Fed, most recently in community development. One example of a project that her team works on is searching for solutions to high lead levels in the water supply. Researchers at the Fed study issues like these and the impact that they have on low- and moderate-income communities, and search for ways to bring together stakeholders. This may include community members, businesses, regulators, or local leaders, all with different perspectives. Although the Fed does not have direct funding to solve a major problem like this, through their research and influence they can push the issue forward.
Emily recommends that students pursue work at the Fed if they love to learn and explore new topics everyday. The most important skills she said she brought to the Fed from her time at Northwestern were "passion, and a little bit of coding."
You can read Emily's full bio on the Federal Reserve Bank of Chicago website here.