Student Spotlight
 Josh Varcie '19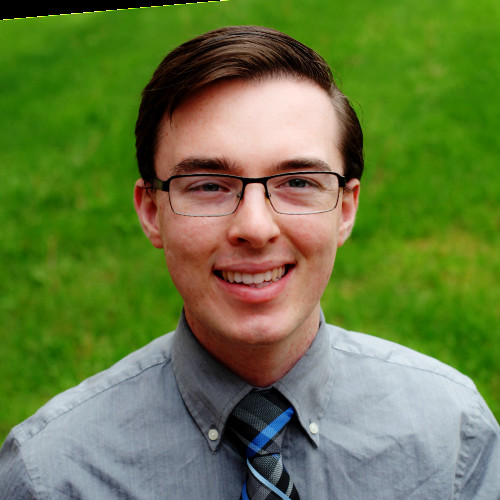 Tell me a little about yourself. 

I am a senior from Walled Lake, MI. I am pursuing a double-major in Economics and Political Science and represent the Department of Economics on the Student Advisory Board. I was also a TA for ECON 202, Introduction to Microeconomics, with Professor Ogawa. I have focused my studies in economics on issues related to public policy, and I have a particular interest in education policy and the theory of voting. I also serve as the co-president of the Political Union, a nonpartisan student organization dedicated to fostering respectful campus dialogue about pertinent political and public policy issues. Additionally, I am a Senior Peer Facilitator for the Peer-Guided Study Groups program, where I mentor students in introductory economics courses. I am a member of the Pi Sigma Alpha political science honors fraternity and was nominated to Northwestern's junior Phi Beta Kappa class this past spring. In my free time, I enjoy playing the French horn in the Northwestern University Concert Band and watching my favorite TV show, The Office. I have an older sister and twin sister, and a young golden retriever named Daisy. I am a graduate of Walled Lake Central High School and was a member of the marching band. 

Tell me about a project or accomplishment that you consider to be the most significant during your time at Northwestern. Over the course of this year, I have  been working on my senior honors thesis, in which I am analyzing the relationship between the incumbency advantage and the redrawing of congressional boundaries in the U.S. House of Representatives. Through this project, I hope to explain how the incumbency advantage operates differently depending on the type of redistricting scheme employed in a congressional district. Specifically, I am aiming to use this research to inform policymakers about the effectiveness of independent redistricting commissions in mitigating the negative consequences of partisan gerrymandering. I look forward to completing my thesis in the coming months and hope that my research will positively impact the narrative surrounding gerrymandering and independent redistricting commissions.
What is your favorite memory of the Economics Department? My favorite memory of the Economics Department is when the department and Political Union co-hosted Dr. Charles Evans, President of the Chicago Federal Reserve, for a guest speaker event.  Dr. Evans spoke in conversation with Professor Eichenbaum about the future of U.S. monetary policy, offering a detailed and thorough analysis on topics ranging from interest rates to video games. The event was a great opportunity to learn about the application of economics to real-life situations, and I would like to thank all of those who made the event possible.
What are your plans after graduation? After graduation, I hope to pursue a career in public service, either through legislative work on Capitol Hill or policy research at an academic think tank. Eventually, I hope to further my education by obtaining a Master's in Public Policy, with a focus on education policy.  My long-term goal is to work at the Department of Education and create policy solutions to improve the nation's primary and secondary schools.
Favorite Econ class(es)? My favorite Econ class at Northwestern was Professor Savage's course on the economics of transportation. I enjoyed learning the intricate models used to measure transportation demand and congestion pricing, and particularly appreciated the applicability of the material to real-life scenarios. Furthermore,  I appreciated Professor Savage's enthusiasm for the course material and his ability to simplify complex models without sacrificing their important insights.