Alumni Spotlight
Paul Schneider '96, principal of Schneider Resource Holdings and newly appointed member of Northwestern's Board of Trustees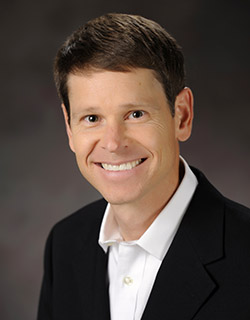 What Economics class/professor did you enjoy the most as an undergraduate student and why? My favorite professor was Mark Witte. I remember learning about the [new] Keynesian view of labor's impact on competitive equilibrium. It was particularly relevant given that my family's trucking company deals with unions and minimum wage laws. My favorite class was Professor Ian Savage's Transportation Economics. I learned about the benefits of de-regulation in the 1980s vis-à-vis more competition and improved safety in our trucking industry. 
What are you glad you did as an undergraduate student? I was really keyed in to athletics because my roommate was the sports editor for the Daily Northwestern. I joined various clubs including the Transportation Center student club. It hosted industry visionaries such as Southwest Airlines' founder Herb Kelleher.
What do you wish you would have done, or did more of? I regret not going to Pasadena to see our 1995 Rose Bowl!
How has your economics degree helped you in your professional life? In my first job as an investment banking analyst for Morgan Stanley, I built models that forecasted industry cycles based on economic indicators. As a business owner today putting on my CFO hat, I rely on economic reports to determine the best structure for our capitalization and to monitor the impact of reform on our financial providers.
What is one thing you would like to accomplish during your term as a Board of Trustee Member? I believe strongly in the value of a liberal arts education and I would like to bring a greater presence for the University in my home state of Wisconsin.
What is one thing not on your CV or LinkedIn profile that you would like us to know? I was a truck driver during my senior year and it was the hardest job that I've ever had. There are a lot more one-way streets in Chicago than in my rural Wisconsin hometown!