EMCON
The Empirics and Methods in Economics Conference (EMCON) was held October 11 - 12 at The Kenneth C. Griffin Department of Economics at The University of Chicago. The conference, jointly organized annually by PhD students from Northwestern University and The University of Chicago, is already in its fourth year. It offers PhD students interested in applied topics and empirical methods in economics an excellent opportunity to present their work, exchange ideas and foster research collaboration.
The conference featured 16 presentations by PhD students from the U.S. and international universities, selected from 217 submitted papers. Topics ranged from Education and Development Economics to Growth and Macroeconomics. The first keynote speech, delivered by MIT professor Joshua Angrist, focused on methods for empirical research. The second keynote speech was delivered on Saturday by Northwestern professor Molly Schnell, discussing the process of research and its challenges.
The next edition of EMCON will be held in Fall 2020 at Northwestern University.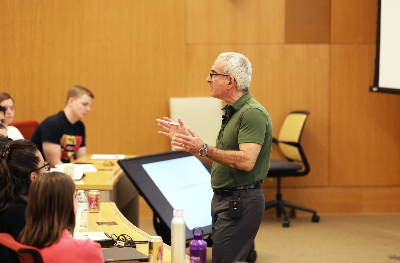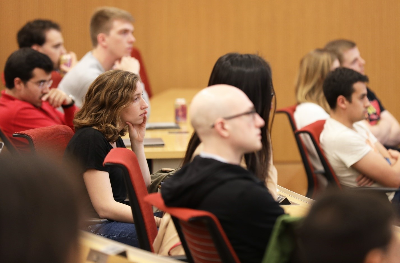 Pictured: Keynote speaker, Joshua Angrist (MIT) and participants.
back to newsletter
Back to top