Letter from the Chair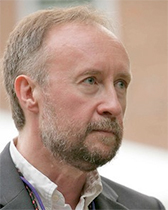 Dear Friends of NU Economics,
With the summer upon us, the corridors quiet, and our faculty and students scattered across the globe, we can take a few moments to reflect on the past year in the Department of Economics. 
We have seen, as we do almost every year, the departure of some valued colleagues and the arrival of others. Seema Jayachandran has moved to the Department of Economics at Princeton University, and Michelle Obuhanich (our administrator for the last 9 years) has moved to the School of Medicine at the University of Michigan. 
We have been fortunate that Christy Anderson has returned to replace Michelle. At the same time, new faculty have joined our ranks: Elisa Jácome (Ph.D. Princeton University) has completed a post-doc at Stanford and starts as an assistant professor in September as part of our applied microeconomics group, while Diego Känzig (Ph.D. London School of Business) starts as an assistant professor in our macroeconomics group. Kirabo ("Bo") Jackson, a professor in Northwestern's School of Education and Social Policy, assumes a joint appointment with our Department beginning this academic year.
We are saying goodbye to another class of Ph.D. students who have been placed throughout the private sector, government agencies in the U.S. and abroad, and tenure-track positions at prestigious academic institutions, including MIT, Caltech, UCLA, and Columbia. At the same time, we look forward to the arrival later in August of our entering Ph.D. class, among the most diverse we have accepted.
Finally, with September fast approaching, my term as chair of the Department is drawing to a close. I would like to thank my colleagues and our wonderful staff for all their help and cooperation during that time. Rob Porter takes over September 1 for his second term as chair -- I wish him the best of luck and know that you will be as invaluable to him as you have been to me in keeping Northwestern among the very best places in the world to study economics.
Best,
Joseph Ferrie




Professor; Fitzgerald Professor & Department Chair