Letter from the Chair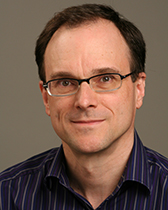 Dear Alumni and Friends of the Department of Economics,
Northwestern has now completed its academic year, which culminated in our June graduation ceremonies. The campus is quiet, with students and faculty scattered around the world. I'm writing to update you on developments of the past six months in the Department of Economics.

Several people joined our faculty this year. George Marios Angeletos (Ph.D. Harvard University) arrived from MIT in January. Marios is a distinguished macroeconomist with an excellent record in both research and advising. Garima Sharma (Ph.D. MIT) will spend a year at Princeton as a post-doc before joining us in the summer of 2024 as an Assistant Professor. We also welcome Jonas Jin (Ph.D. Princeton) as an Assistant Professor of Instruction, who will arrive later this summer. Garima and Jonas are both development economists who study labor markets.

Several of our faculty members have received honors and recognition. Federico Bugni and Ivan Canay were awarded the 2022 Arnold Zellner Award for the best paper in the Journal of Econometrics. Yingni Guo and Annie Liang were elected as Economic Theory Fellows of the Society for the Advancement of Economic Theory. Elisa Jacome and Diego Känzig were appointed Faculty Research Fellows of the National Bureau of Economic Research. Bo Jackson was appointed Editor-in-Chief of American Economic Journal: Economic Policy.

Several of our undergraduates also received recognition. Irena Petryk (B.A. 2023) was named a Rhodes Scholar. She will begin her studies in economic development at Oxford this fall. Daniel Luo (B.A./M.A. 2023) was awarded an NSF Graduate Research Fellowship. He will enter MIT's Economics Ph.D. program this fall. A team of Northwestern students won first prize in the University of Chicago Econometrics Game. More than 40 teams participated this year. The team members were Erica Ewing Zhou, Naoki Ito, Aren Soner Yalcin and Natan Tesfahun.

We are saying goodbye to another class of Ph.D. students who have been placed throughout the private sector, government agencies in the U.S. and abroad, and tenure-track positions at prestigious academic institutions, including Duke, Wisconsin and UCLA. At the same time, we look forward to the arrival in August of our entering Ph.D. class, among the most diverse we have accepted.

Please feel free to drop by the Economics Department and see for yourself the vibrancy and excitement that our community continues to generate. Until then, please accept the best wishes of the Department of Economics.


Best,
Robert Porter


William R. Kenan, Jr. Professor & Department Chair