Open House for Incoming First-Year Students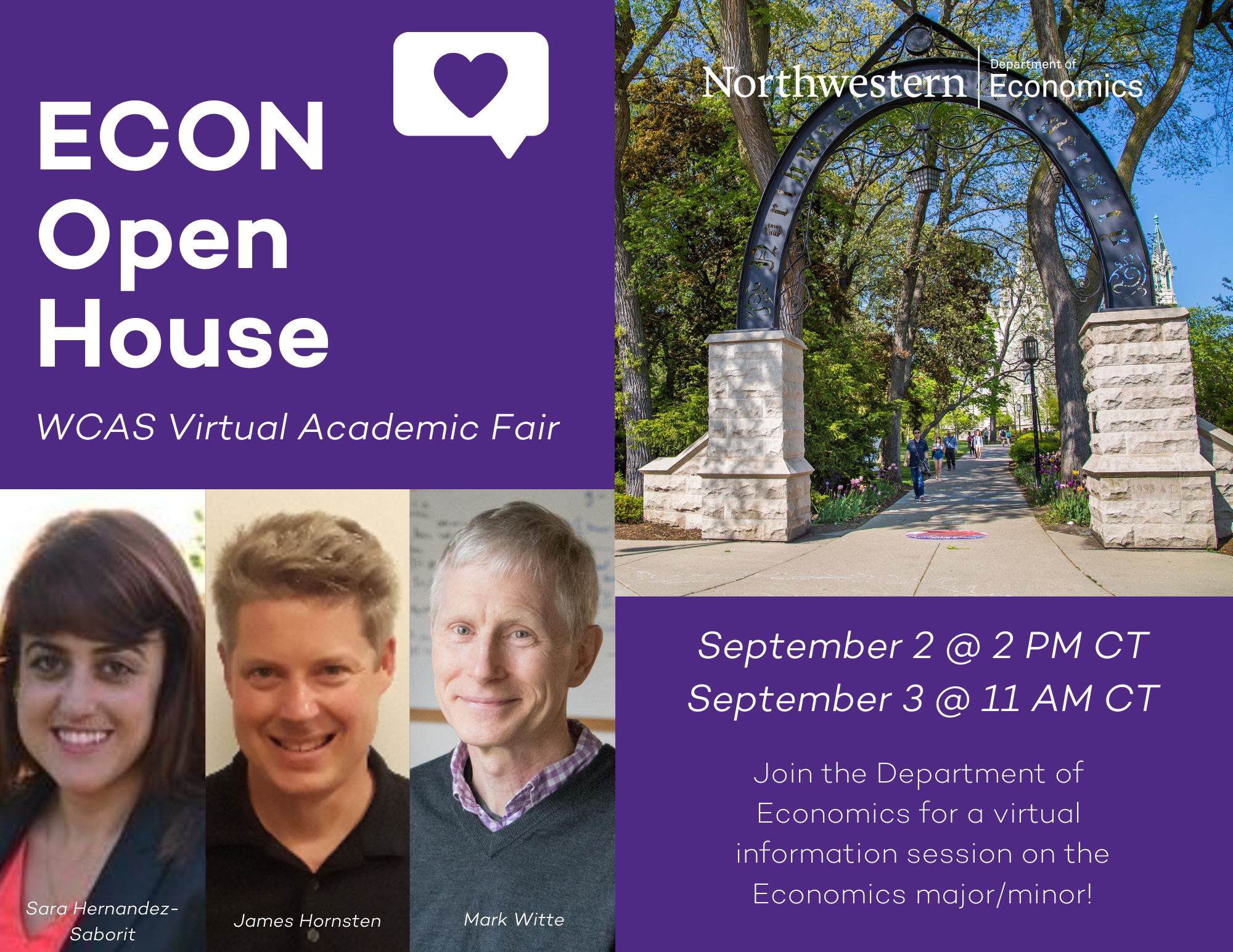 Thank you for joining us for a virtual information session on the Economics major/minor! Professors Sara Hernandez-Saborit, James Hornsten, and Mark Witte shared information on classes, student groups, the first-year experience, and more. ECON majors, Rowan Lapi '23, Joshua Tabuena '22, and David Shin '22, also joined to share their insights on the major, NET, UES, extracurricular activities, and managing stress/workload. First-year students submitted questions ahead of time and were answered by the panel. 
If you are an incoming first-year student with additional questions, please email econba@northwestern.edu 
For those unable to join us live, please enjoy the recording below. 
Back to top